We all know dogs make faithful furry friends, so it's not surprising that they make great hunting companions too.
Some dog breeds were specifically bred to lend a helping paw in hunts – however, you don't have to hunt to own one of these hounds!
Maybe you are looking for a name that sounds powerful when called during a hunt.
Or, maybe you are looking for a name to connect your dog to their breed's hunting heritage. Whether you are choosing a name for your loyal Labrador or your badass Bloodhound, we have got the paw-fect name in our lists below…
Hunting Dog Names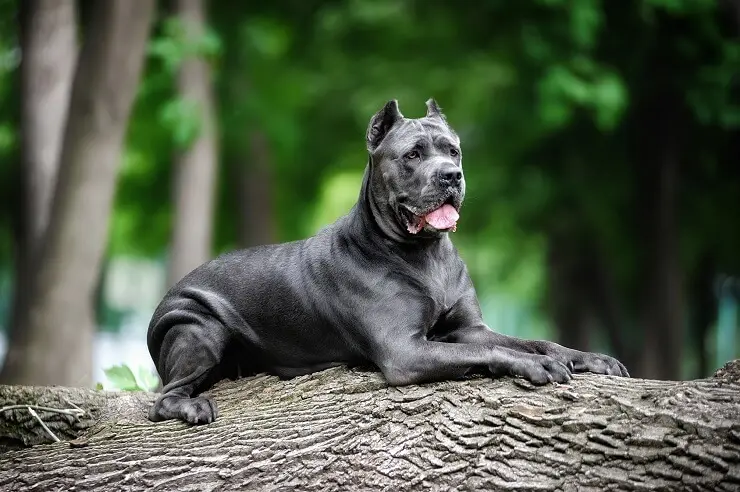 Did you know that hounds have been used to hunt for generations?
They come in all different shapes and sizes, some being strong and sleek like English Setters whilst others are small and agile like Terriers.
One of these names below is bound to be a great fit for your furry-friend.
Our favorite name is Scout, what is yours?
Hunting Dog Names
Scout
Rogue
Gunner
Walker
Huntress
Boots
Arrow
Copper
Tracker
Dash
Feather
Bullet
Duke
Wolfie
Ace
Chief
Maverick
Dakota
Target
Halo
Camo
Fox
Shadow
Brook
Hawk
General
Tiger
Violet
Moss
Silver
Rebel
Cub
Bulls-eye
Wicket
Buddy
Stella
River
Beauty
Musket
Huckleberry
Forrest
Trapper
Sage
Hammer
Moose
Aztec
Rabbit
Storm
Bracken
Beau
Trigger
Sable
Raven
Sniffer
Eclipse
Max
Sadie
Fly
Ivy
Bear
Vixen
Willow
Ammo
Zelda
Nero
Boone
Scamper
Chevy
Skye
Tank
Lion
Texas
Bandit
Fern
Woody
Apache
Bess
Achilles
Brutus
Cedar
Magnum
Chase
Powder
Scooter
Blitzen
Skipper
Dixie
Xena
Dakota
Quiver
Birdy
Brigade
Jasper
Falcon
Tanner
Chance
Echo
Faith
Buckshot
Female Hunting Dog Names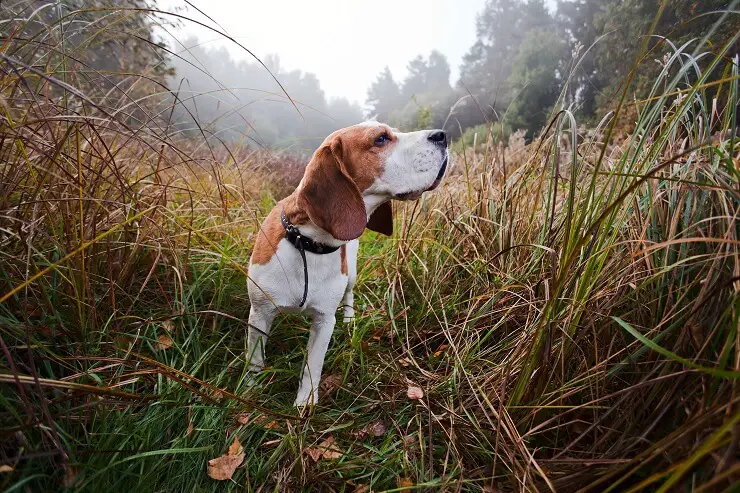 So, you are looking for a furr-ocious name for your female hunting dog? Then look no further, we have a list that is sure to get your tail-wagging!
A great way to help pick a name for your furry-friend is to look at your favorite female characters. We know that the bond between an owner and their dog is like no other, so your female friend deserves the very best name.
Howl about these great names below?
Nala
Shilou
Olympia
Savannah
Sansa
Arya – Another Game of Thrones character, perfect for a feisty female Pointer!
Kit
Lady
Thorn
Alicia
Justice
Lara
Mulan
Katniss
Luna
Dusk
Fawn
Athena
Aspen
Sheba
Bonnie – From the infamous criminal duo 'Bonnie and Clyde'
Cam
Annie
Breeze
Dawn
Male Hunting Dog Names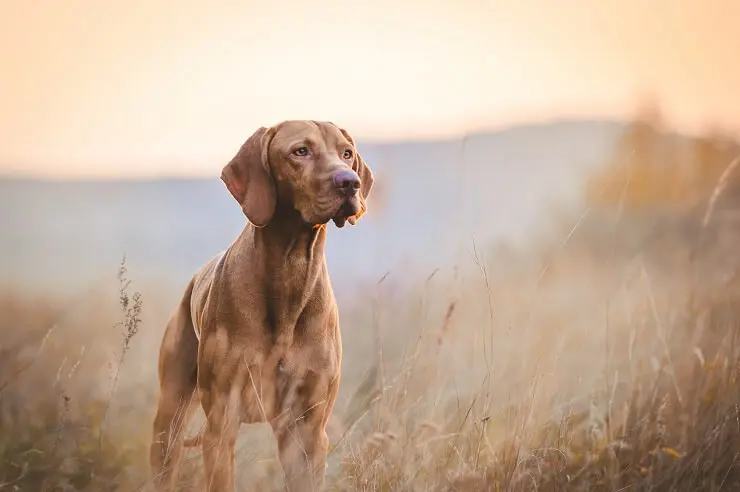 Choosing a name for your male hunting dog can be hard.
It can be tricky to find a name that suits your dog's character. We know that hunting dogs are specifically bred to be fast, strong and amazing at tracking.
So a name that captures this would be a great choice.
Take a look at the names below to find one as charming as your new companion. We think that Dart would be a brilliant choice for a boisterous Beagle!
Dart
Bolt
Blitz
Hercules
Loki
Buster
Ruben
Captain
Brandy
Apollo
Odin
Clint – Like the infamous Clint Eastwood, a fantastic name for a dog as wild as he was!
Goliath
Wilder
Rex
Sheriff
Beast
Otis
Jekyll
Jet
Draco
Bran
Riley
Jax
Best Hunting Dog Names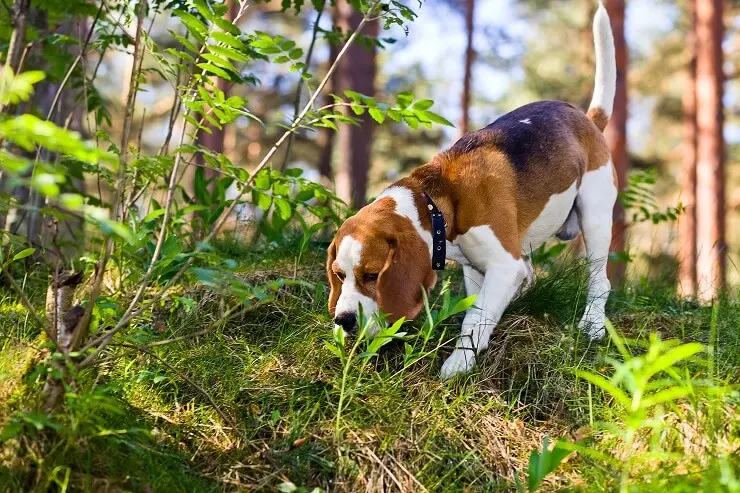 Still not sure what to call your hunting dog?
Well, here are some of the best hunting dog names you can find. These names suit dogs who are natural born hunters. Because of their unmatched skill, each hunting dog deserves their own paw-fect name!
Best Hunting Dog Names
Conan – An infamous warrior, this also means 'wolf' in Irish.
Artemis – The Greek God of hunting! Perfect for a talented pup.
Diana – Roman Goddess of hunting, another mythological name for your very own Doggess.
Troy – A great name for a bold and brave dog. This references the famous Battle of Troy.
Holter – French for 'hunter.'
Ajax – Meaning valor and pride.
Nikita – Russian for 'proud.'
Boris – Russian for 'fighter.'
Spartan – A race of Romans, known famously for their strong military might.
Isis – Ancient Egyptian Goddess.
Ballistic – Like the type of missile, naming your dog this will imply they have unchallenged strength.
Buffy – like the Vampire Slayer! This would be an awesome name for your female friend.
Drake
Sari – Meaning 'noble.'
Orion – From Greek mythology, Orion was a famous mythological hunter.
Unique Hunting Dog Names
If you are looking for something a bit more unique, then look no further. This list of names is bound to have both dogs and humans turning their heads when you call your hunting hound's name.
We know that all dogs are special, so what not give them a quirky name to suit their different personality or physical traits? Or, perhaps you are looking for something funny for your furry-friend.
Take a look at these fabu-woof-ly unique hunting dog names!
Roosevelt – Like the president.
Robin – Like the Nottinghamshire outlaw, this could be a great name if your pup is a loveable rogue.
Clifford – Brilliant for a big dog, and even better if he's red.
Caesar – After the Roman emperor Julius Caesar.
Nikita – Russian for 'proud.'
Ranger – The name of an individual who watches and patrols the land – perfectly fitting for a hunting dog.
Scarlett – This means red, a brilliant name for a female Red Setter.
Cleopatra – Ancient Egyptian female pharaoh.
Medusa – Mythological connotations, however 'Medusa' means to rule.
Stark – After the Game of Thrones house.
Thaddeus – Greek for 'courageous one'.
Kimber – An arms manufacturer in America.
Axel – Scandinavian, often associated with 'peace.'
Liberty – A brilliant name for any American dog!
Lupus – Meaning 'wolf' in Latin – great for a ferocious and wolf-like hunting dog.
Hunting Dog Names For Labs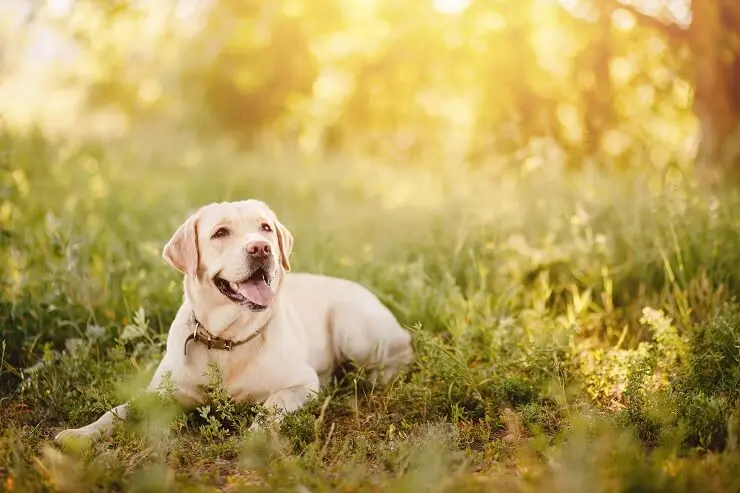 Did you know that Labrador Retrievers were bred to retrieve without disturbing any other game surrounding the area? Their gentle nature combined with their strong build makes them a great hunting dog.
If you are struggling to find a name for your loyal Lab, take a look at our names below for some inspiration.
Hunting Dog Names For Labs
Truman
Bucky
Amber
Bruiser
Blondie
Dodger
Autumn
Alexa
Baxter
Bailey
Onyx
Othello
Tucker
Jinx
Atlanta
Summary
There are so many names to choose from when deciding what to name your hunting dog.
Hunting dogs really are some of the most loyal and strong dogs out there – whether they are small Dachshunds or large Great Danes.
If your hunting dog joins you in the field, helps control livestock or is a stay at home pet, they all deserve the very best name.
Choosing a name for your canine companion can be difficult however, we hope our lists have thrown you a bone of inspiration!