Did you know that wolves are the closest living ancestor to your canine-companion?
That is why we think it's a great idea to pick a name for your pup that relates to their powerful ancestry.
We have put together a list of some wonderful and wild wolf names that we believe would make a perfect name for your pooch.
Take a look at the names below and find one that best suits your furry friend.

Exam fees are included, which saves you around $50-$250 per sick visit.

PetPlan covers injury and disease in every adult tooth — not just the canines.

Breed Specific Conditions
Not all providers cover hereditary conditions linked to breed. PetPlan does.
Wolf Names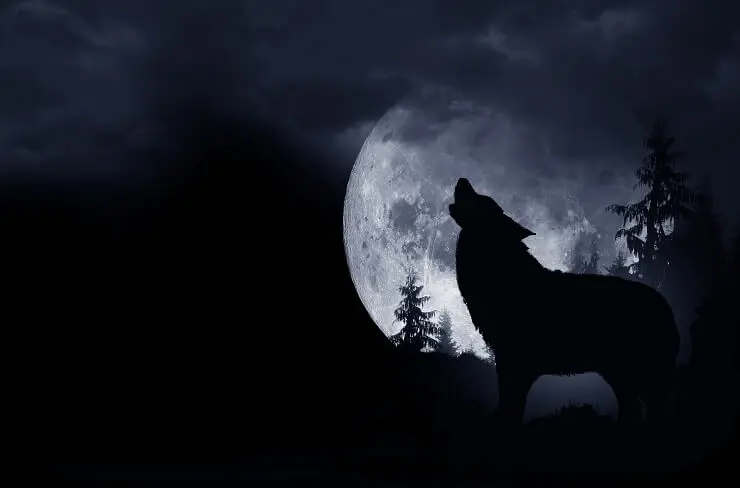 Your pup may not be quite as wild as a wolf, but we bet that they still bring plenty of mischief to your own pack!
We think these wolf names would be a great choice of name for your pack's latest member. Here are some names that we absolutely woof – take a look:
Wolf Names
Moon
Saga
Mowgli
Spirit
Fang
River
Arctic
Star
Loki
Axel
Blitz
Shadow
Snow
Drift
Bracken
Wolfgang
Baron
Thunder
Onyx
Fern
Nymph
Beowulf
Midnight
Ski
Aspen
Noir
Bandit
Silver
Copper
Hail
Dakota
Hunter
Storm
Twilight
Breeze
Willow
Beast
Rogue
Alaska
Wolf
Inuit
Adolphus
Nomad
Howler
Nero
Echo
Whisper
Thief
Kasper
Titan
Female Wolf Names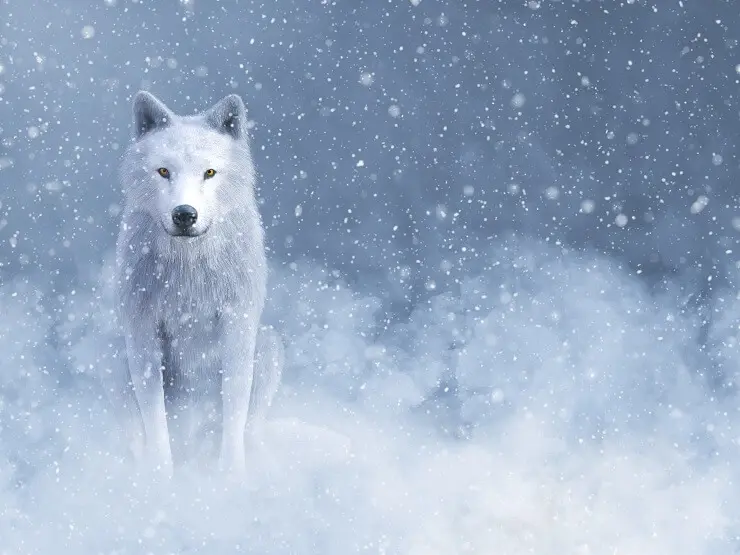 Wolf names are a fantastic choice if you have a ferocious furry female friend. These names range from strong to mysterious and magnificent, which is just how we see wolves.
Our favorite from this list is Luna, like the Roman goddess of the Moon. This would be a fantastic name for your female Siberian Husky or a White German Shepherd.
These names are sure to have you howling at the moon…
Luna
Shaba
Accalia
Alpine
Leia – Like the Star Wars princess, this would be an excellent choice for a sassy wolf
Sierra
Thorn
Katniss
Venus
Taika
Lillith – Hebrew for 'ghost' this would be awesome for a pup who is as white as a ghost
Diva
Bree
Buffy
Sabrina
Rain
Blair
Aphrodite
Ruby
Ivy
Amber
Zara
Fantasia
Elsa
Alexa
Male Wolf Names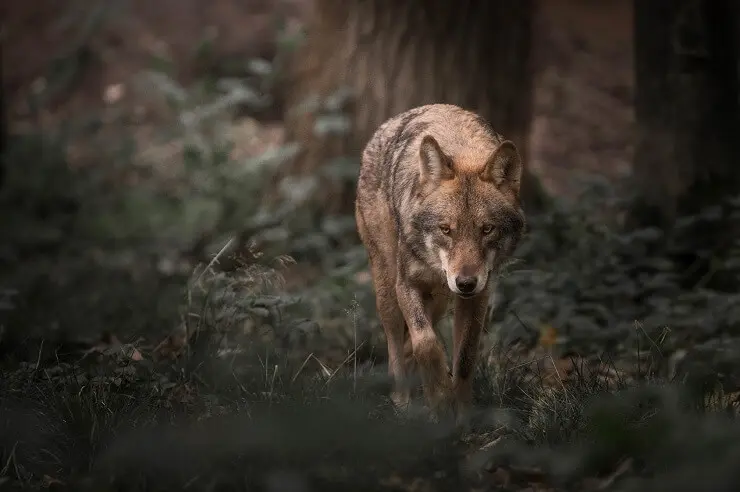 What would be a great name for your strong male dog – a wolf name of course.
These names would make a striking choice for a bold dog that has a similar resemblance to a wolf.
We think that the name Conan would be an awesome name for your very own furry warrior – this would be great for a male Alaskan Malamute! What is your favorite?
Conan – Like the infamous barbarian.
Alpha
Gunner
Sabre
Cerberus – Named after the mythological dog that guards Hades' hell.
Ice
Aaryn
Jet
Raven
Amarok
Sparta – Named after an Ancient Roman city, well-known for its warriors.
Claw
Chase
Totem
Warlock
Vlad
Goliath
Tsar
Timber
Asher
Eagle
Herald
Dusk
Eragon
Rune
Names That Mean Wolf
Sometimes, finding the perfect name can feel like you are searching all over the world just to find one that sounds right.
Well, don't worry – we have found some brilliant names that mean 'wolf' from all around the globe.
Howl could you resist these names below?
Names That Mean Wolf
Adolpha – Meaning 'noble she-wolf' in German.
Wolfgang – German.
Rudolfo – Meaning 'mighty wolf' in Spanish.
Eyolf – 'lucky wolf' in Norwegian.
Wolfram – Derived from German a combination of both 'wolf' and 'raven.'
Skoll – Norse for the legend of the wolf, found chasing the sun.
Wulfgar – Meaning 'wolf-like spear' in English.
Ulrich – 'Female Wolf' in English.
Raoul – Meaning 'red wolf' in English.
Warg – This means a dark, evil wolf in Norse mythology.
Boris – 'Short Wolf' in a range of different European languages.
Conrí – This means 'wolf king' in Irish Gaelic.
Wulfsige – Anglo-Saxon for 'victory wolf.'
Bledig – Originating from Ireland and meaning: 'like a wolf.'
Fenris – A mythical monster wolf from Norway.
Bardawulf – English, meaning 'Ax Wolf.'
Rolo – Teutonic for 'famous wolf.'
Ulfred – 'Wolf of peace' in Old English.
Lowell – Old French for 'wolf pup.'
Kiyaya – 'Howling wolf' in Native American (Yakima).
Famous Wolf Names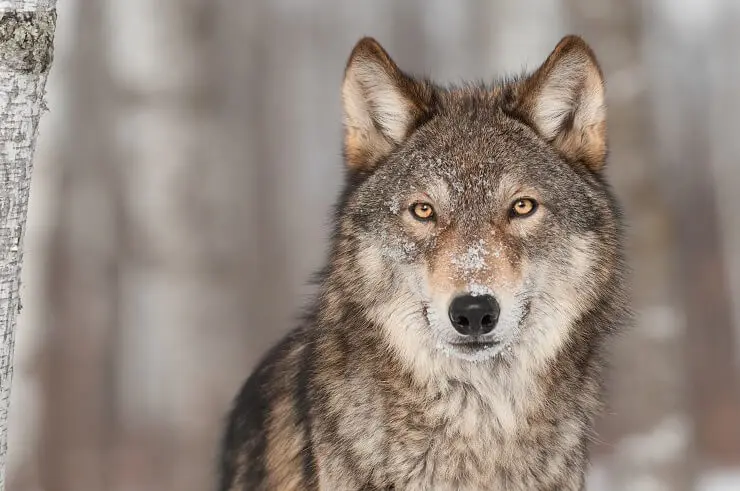 We know that choosing a name for your dog can be daunting, but we are here to throw you a bone. Why not check out some of these fabulously famous wolf names for your pup?
There are lots of places to choose from. Why not choose your favorite fictional wolf to give your dog the fantastic name they deserve.
Balto – Why not name your dog after a real-life hero
Remus Lupin – Harry Potter
Sirius – Harry Potter
Lupa – The wolf who raised Romulus and Remus
Ghost – Game of Thrones
Nymeria – Game of Thrones
Grey Wind – Game of Thrones
Summer – Game of Thrones
Lady – Game of Thrones
Shaggy-Dog – Game of Thrones
Maugrim – The Chronicles of Narnia
Akela – The Jungle Book
Raksha – The Jungle Book
Gmork – The Never-Ending Story
White Fang – Based on the novel
Jacob – Twilight
Seth – Twilight
Leah – Twilight
Kodlak – Skyrim
Skjor – Skyrim
Native American Names For Wolf
Wolves were used as a spiritual symbol for Native Americans, and many Native American dogs are even said to be descendants of wolves.
Choosing a Native American name for wolf would be a great way to acknowledge the wolf and native's special relationship.
Take your pick from some of our favorite names below. These names all mean 'wolf' in the tongue of different Native American tribes…
Tala (Sioux)
Hemene (Nez Perce)
Kiyaya – 'Howling Wolf' (Yakima)
Honi (Aropho)
Maiyun (Cheyenne)
Lelou (Chinook)
Shunkaha (Lakota)
Honiahaka – 'Little Wolf' (Cheyenne)
Maikoh (Navajo)
Lokwa (Nootka)
Wolf in Other Languages
Maybe you love these wolf-inspired names but perhaps you would prefer to give your perfect pooch a name with a more exotic twist?
Fear not, we are here to lend a helping paw. There are so many other languages to choose from when selecting a name for your pup. Choosing a name from a different language gives your dog an heir of culture, whilst also staying true to their wild-wolf roots.
Which language takes your fancy?
Wolf in Other Languages
Lupus (Latin)
Loup (French)
Lowe – 'little wolf' (French)
Lupo (Italian)
Susi (Finnish)
Ulv (Danish)
Lobo (Latin-American Spanish and Brazilian Portuguese)
Kurt (Turkish)
Vuk (Croatian)
Lyk (Greek)
Volk (Russian)
Varg (Swedish)
Úlfur (Icelandic)
Vilkas (Lithuanian)
Ulmer – 'frame of the wolf' (Norse)
Wulf (German)
Olcan (Celtic)
"Ookami" 狼 (Japanese)
Gorg (Iranian)
Orú (Romani)
Dib (Arabic)
Ze'ev (Hebrew)
"Láng" 狼 (Chinese)
Hunt (Estonian)
Blaidd (Welsh)
Cool Wolf Names
Whether your dog looks more like an Arctic Wolf or a Grey Wolf, they deserve a truly cool name.
We have got some names that are bound to have all the other pups quaking when you call your furry friend's name in the park – their name is just that cool.
Our favorite is 'Apollo,' like one of the most powerful Greek Gods!
Apollo
Luther
Jorah – One of the bravest characters from Game of Thrones
Ace
Thor – Norse God of thunder, brilliant for a dog or wolf with a thunderous bark
Quartz
Ryder
Anubis – Like the dog-like Egyptian God
Blaze
Odin
Cobra
Apache
Othello
Flare
Comet
Saxon
Arrow
Major
Zelda
Khan
Daenerys – Mother of Dragons, another Game of Thrones character perfect for a fiery female
Link
Ash
Aztec
Elektra
Summary
We know that choosing a name for your new best friend can be hard, but we hope our lists have helped you find the right name for your four-legged friend.
Wolves are wonderful wild animals and it's amazing to think that even a Chihuahua is (very) distantly related to these powerful beasts.
But that is why we think wolf names make great naming options for domesticated dogs, no matter if they are an Alpha, Beta, or Omega – there is a name for every pup! And, it's a pawfect way to recognize our canine companion's roots.